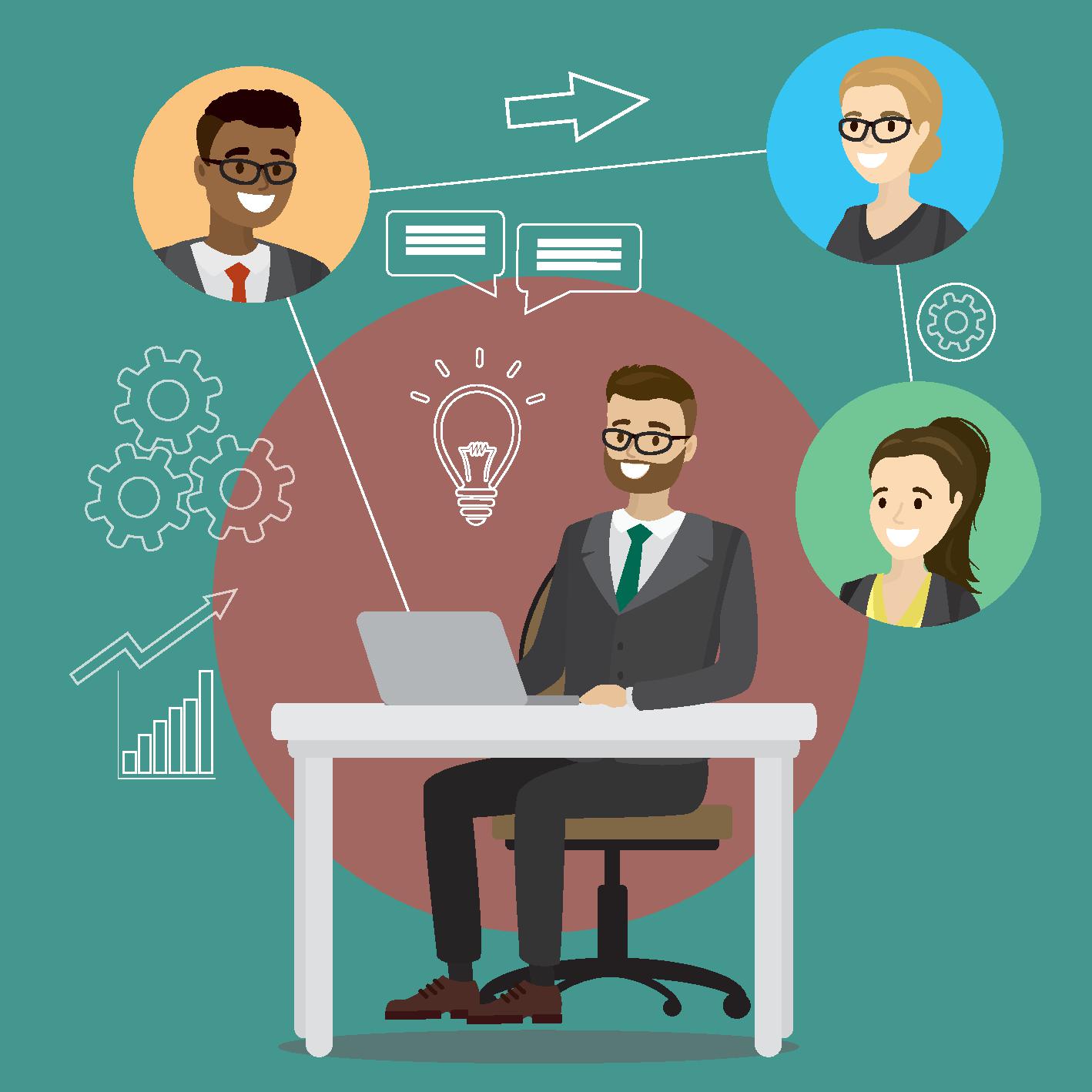 For most of our clients, providing services to our Head Start and Early Head Start children and families has taken on a very different look than in the past. Some programs are operating on a solely virtual basis, others have reduced size classrooms while other have re-opened with a hybrid schedule. Many programs have re-opened only to have to shut down again due to COVID 19. All of our interactions with children and families have been impacted.
There are measurable benefits of in-service training and consistent professional development opportunities throughout the year. As new challenges arise during the year and new areas for growth are identified, virtual training sessions can help staff to tackle these challenges and address potential growth areas as they are occurring, instead of waiting for the pre-service season. People take in new information a little at a time.  While pre-service is a good time to provide staff with training, it is just a few days of the year. Consider instead of presenting a lot of information at once, creating multiple training opportunities for staff.  Creating a multi-layered plan to provide training to staff throughout the year, will lay a foundation of learning that can be built upon, while addressing current struggles as they are happening.
Our trainings are customized to your program's current needs and available in a virtual format. We have added some training topics to address the needs of our clients and the struggles resulting from COVID 19 restrictions. Below are some of our most requested topics from clients after reopening:
Facilitating Small Group Instruction – With social distancing requirements, much of classroom time is spent in small groups. This training focuses on the shift from whole group instruction to small groups and how to maximize teacher/child interactions while facilitating learning.
Helping Children Feel Safe in Today's Society: Covid 19 and Racism – This training generates in-depth discussion while taking an honest look at systemic racism and its impact on children and families.
Increasing Instructional Support Scores Within a More Restrictive Environment – This training focuses on strategies to capitalize on opportunities that are available throughout the day, (even amid restrictions), to promote children's higher-order thinking skills and increase learning, with facilitation of conversation and exploration of ideas, (asking those juicy questions!)
Change Your Questions Change Your Life – Examine your work relationships and communications with a new perspective. Do you approach interactions from a Learner or a Judger approach? Dig deeper to understand motivations, plan for difficult discussions, and create agendas based on goals that will open up communication, build collaboration and increase problem-solving.  (Certified Trainer).
See the training area of our website for more information on topics.