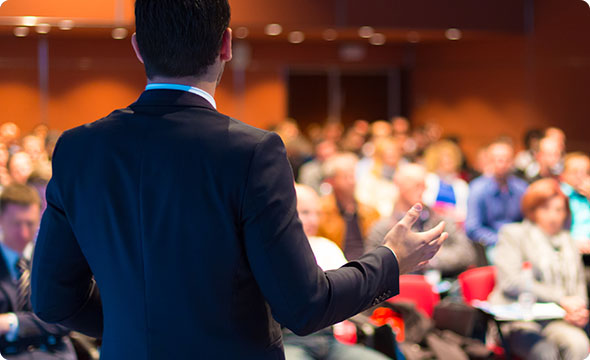 Jump start the year! Inspire achievement. We can help. Essential Elements provides inspiring keynotes that will get your staff energized and excited about serving children & families. A passionate, energized staff is important to achieving success. Whether your teachers are seasoned or starting the year with your program for the first time, a timely keynote address will inspire.
A keynote address is just as valuable as a mid-year boost – or even as an end-of-the-year celebration! After a year of giving to children and families, a keynote helps bring everyone together.
Keynote Topics & Customization. Here are some examples of our keynote topics. We can also personalize a keynote for your particular program – tailoring it to address specific needs.
Reflect, Renew & Re-energize: Why We Work with Head Start Children & Families
Creating School-Ready Children & Self-Sufficient Families
Establishing an Expectation of Excellence
Building Strong Leaders to Serve Our Children & Families
Taking Care of Yourself in Order to Serve Children & Families
Our keynote service is also available as training. Please
contact us
for more information on our Keynote service or training.